Webinar:

Neurointerfaces & Neurorehabilitation: From Basic Science to Practical Application
When:
Jul 09, 3:00 PM (GMT+2)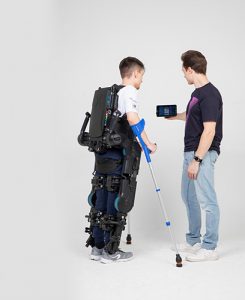 / About
ExoAtlet is proud to collaborate with the leading EU and US researchers on brain-controlled interfaces to operate the exoskeleton and announces their first webinar on Neurointerfaces & Neurorehabilitation: From Basic Science to Practical Application, where the following topics will be covered:
— Introduction: Research opportunity with ExoAtlet.
Highlighting to possible opportunities of collaboration with ExoAtlet for scientists and researchers create a technology-driven ecosystem for ExoRehabilitation worldwide.
— Non-invasive interfaces for Neurorehabilitation.
In trained users, brain-computer interfaces (BCI) based on motor imagery allow for nearly intuitive control of external devices with pure thought. The most socially valuable application of this technology is neurorehabilitation, where BCIs in combination with exoskeleton devices teach post-stroke survivors to walk and use their hands again. I will describe the physiological and technical principles behind such systems and focus on our own implementation that allows our patients to control the exoskeleton in the up-right position purely by their thoughts.
— Brain-computer interface- how it works with exoskeleton.
Invasive recordings with microelectrodes provide a high-quality signal for brain-computer interfaces, and such microelectrodes can be used to deliver information to the brain. Although invasive interfaces have been mostly about the arm function, they could be applied to restoration and rehabilitation of locomotion, as well. Such an interface for locomotion would directly connect populations of cortical neurons to an exoskeleton for the lower limbs to enable fast and efficient control.
The official language of the webinar is English.
/ Timetable
15:00-15:15 CET
Ekaterina Bereziy
CEO & founder of ExoAtlet Global
Topic: Introduction: Research opportunity with ExoAtlet



15:15-15:45 CET
Alex Ossadtchi
Ph.D. and Professor
Director of Center for Bioelectric Interfaces at ​Higher School of Economics
Topic: Non-invasive interfaces for Neurorehabilitation



15:45-16:20 CET
Mikhail Lebedev
Ph.D. and Professor
Scientific Advisor at Higher School of Economics
Topic: Brain-computer interface – how it works with exoskeleton
/ Speakers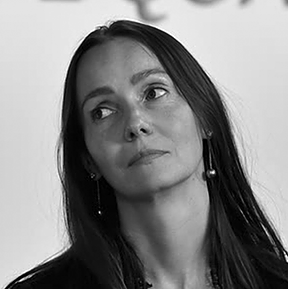 Ekaterina Bereziy
Ekaterina Bereziy, a CEO and a founder of ExoAtlet Global, graduated from the Moscow State University Faculty of Mechanics and Mathematics.
In 2010, she successfully completed an MBA program in Marketing and Sales Management, and soon after was ranked as one of the top 25 women, whom every robotics specialist should know and be proud of.
In 2017, Ekaterina was named as one of the Young Global Leaders Class of 2017 compiled by the World Economic Forum.
In 2019, Mrs Bereziy was ranked as one of 100 top young talented economical leaders of Russia by the French Institute Choiseul.
Since 2019 Mrs Bereziy has been actively developing ExoAtlet ecosystem in Luxembourg and bordering countries. As a member of the main luxembourgian business clubs, Paperjam and Silicon, she has been sharing her deep knowledge and professional experience with the community, as well as motivating and encouraging young entrepreneurs as a successful business role model and "think-out of the box" innovator.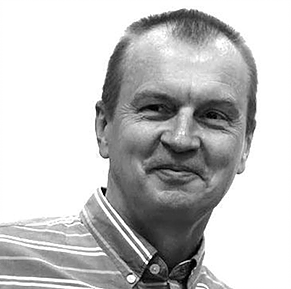 Mikhail Lebedev
Mikhail Lebedev is a leading neurophysiologist, developer of brain-machine interfaces currently at Senior Research Scientist Center for Neuroengineering Duke University, North Carolina, the US.
He has a MS degree in Physics from Moscow Institute of Physics and Technology (1986) and a PhD degree in Neurobiology from the University of Tennessee, Memphis. In 1986-1991, Lebedev conducted research on motor control in Victor Gurfinkel's laboratory at the Institute for Problems of Information Transmission.
He develops invasive brain-computer interfaces and that simultaneously decode brain activity and deliver sensory information to the brain using electrical stimulation of nervous tissue. In his studies conducted in nonhuman primates, he showed that the movements of prosthetic and virtual limbs can be controlled directly by the cortical activity recorded with multichannel implants.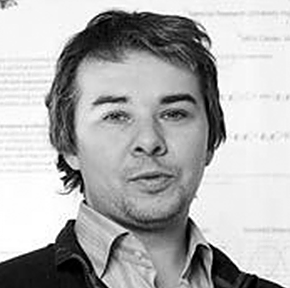 Alexei Ossadtchi
Alexei Ossadtchi is a leading Russian scientist in the field of Neuroimaging. He is currently a Professor and Director of the Center for Bioelectric Interfaces at the National Research University Higher School of Economics.
Dr. Ossadtchi holds a Ph.D. degree in Electrical Engineering from the University of Southern California (2003), where he developed approaches for automatic identification of epileptogenic regions in multi-focal epilepsy.
Dr. Ossadtchi authored more than thirty publications in high-impact international journals specialized in methods for functional neuroimaging and their real-time applications, such as BCIs and neurofeedback. In addition to academic background, Dr. Ossadtchi has extensive business experience. He was a Senior Scientist for twelve years at Source Signal Imaging Inc., San Diego, CA, where he developed the EMSE Software Suite, a versatile data analysis tool for multimodal neuroimaging.
LinkedIn